Who are South Wreckers?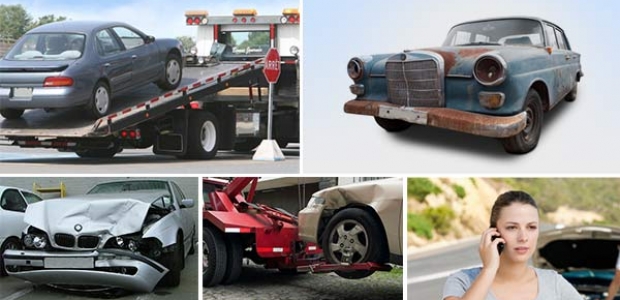 South Wreckers are a member driven co-operative of auto dismantlers serving south island towns ( Christchurch, Dunedin, Queenstown, Nelson, Blenheim, Timaru, Ashburton…). As we are a member driven co-operative we work together to give you the resources you need to find that part you're looking for.
How South Wreckers can help you!
It doesn't matter what you're looking for south wreckers can help you find it and because we have such a large member base we specialize in all the major brands, Ford, Holden, Honda, Mazda, Toyota, Mitsubishi, Nissan, Subaru and more. Our stock range is vast, we carry both recycled and used parts, including reconditioned and second hand engines complete, gearboxes, radiators, rims, differentials, brakes, water pumps, oil pumps, you name it we carry it.
How South Wreckers Work!
Christchurch car wreckers  work together to find you the part you are after, simply contact any member and if they don't have the part you're looking for they'll help you source it, what could be easier!
We are a highly experienced scrap Car Removal, collection, disposal and salvage company operating in most of south island towns, and have been in the business of automotive salvage for years. We can respond with a fast efficient and courteous cash for cars service in entire south island. If you are thinking of getting rid of your car call Us today. Our fleet of vehicles is well equipped to deal with all types of scrap vehicle collection, removal, scrap car clearance, disposal and removal services (cash paid for late model car salvage Contact us today with your scrap or salvage needs.
South Wreckers is a company that has been operating in Canterbury for the past 10 years and has turned thousands of people's scrap cars into cash. We are direct scrap car removal dealers, meaning you will be getting more cash for cars.
Through our 15 years of serving clients and rendering our car removal services, our employees have seen so many similar situations cars could be in, and has gained essential skills that helps in the safely removal of cars.
So many cars have been parked and not functioning; some are due to the fact that we bought a new car and no longer need the old one, while others are as a result of the damages the car has sustained in the past and has gone beyond repairs.
Some cars are also been parked because they are old fashioned or old model. These cars could be less useful or not useful to you the owner, and could be exchanged for money.
Swift Car Removal is expanding even more in buying your unwanted scrap or junk trucks, and making the removal process much easier and reliable for customers to use. South Wreckers removes your unwanted car within couple of hours from the time you make the booking.
Whether your car is located in Christchurch to Timaru, Blenheim and Nelson, we cover all south island areas, and we will remove it at your convenient time from any towns in Canterbury and surrounding areas.
We pay Cash for Cars Vans 4X4s Trucks
Free removals on the following vehicles can also be obtained through South Wreckers:
Used Cars, Wrecked Cars, Scrap Cars, Broken Cars
Junk Cars, Accident Cars, Damaged Cars
It's important to note that at South Wreckers we don't only work with cars. We're also fully equipped to handle the removal of:
Jeeps, 4x4s, SUVs, Trucks
Utes, Vans, Commercial Vehicles
Motor Boats
Vehicle owners are also happy to turn to South Wreckers as they know that when it comes to offering top dollar, that's just what we do. To receive a free, no obligations quote, give us a call at 0800 735 569 or 021686757 or fill out the 'Instant Cash Offer' form provided on our website. It only takes minutes for an offer to be presented.
We're committed to ensuring that our customers have the best experience when working with us. Whether you're the owner of a new, used, damaged, worn out, or wrecked vehicle, we'll pay top dollar to take it off your hands.
AMONG THE MAKES THAT WE DISMANTLE ARE:
Nissan, Isuzu, BMW, Hyundai, Volkswagen
Subaru, Honda, Toyota, Audi, Suzuki, Mitsubishi
Lexus, Peugeot, Ford, Mazda, Mercedes
South Wreckers was born following a meeting that brought 10 of the most progressive Auto Parts Recyclers together back in mid 1990's. Now 15 years on, and we continue to claim success from our leadership in  auto wrecking Industry, along with our commitment to supply the right part the first time every time.
We focus on purchasing quality salvage and only dismantle those parts that meet the most comprehensive standards of testing and cleaning to carry our minimum 6 months parts. Car wreckers members offer a warranty to suit every part, every customer and every budget. Once you have decided to purchase a part from one of our many stores, than all you need to do is choose the warranty that suits you. We understand that customers needs vary, so please ask for more details.
Find your local wrecker: car wreckers Christchurch, car wreckers Auckland, car wreckers Wellington, car wreckers Porirua, car wreckers Hamilton, car wreckers Tauranga, car wreckers Blenheim. Our service is extended to Australia car wreckers Brisbane, car wreckers Melbourne, car wreckers Perth.