Are you looking for used auto spare parts in Canterbury for your car, van or even truck? You're lucky! Here in Auto Parts Wreckers, our Christchurch wrecking yard is just a phone call away and rest assured that you will definitely find that quality spare parts for your vehicle of any make.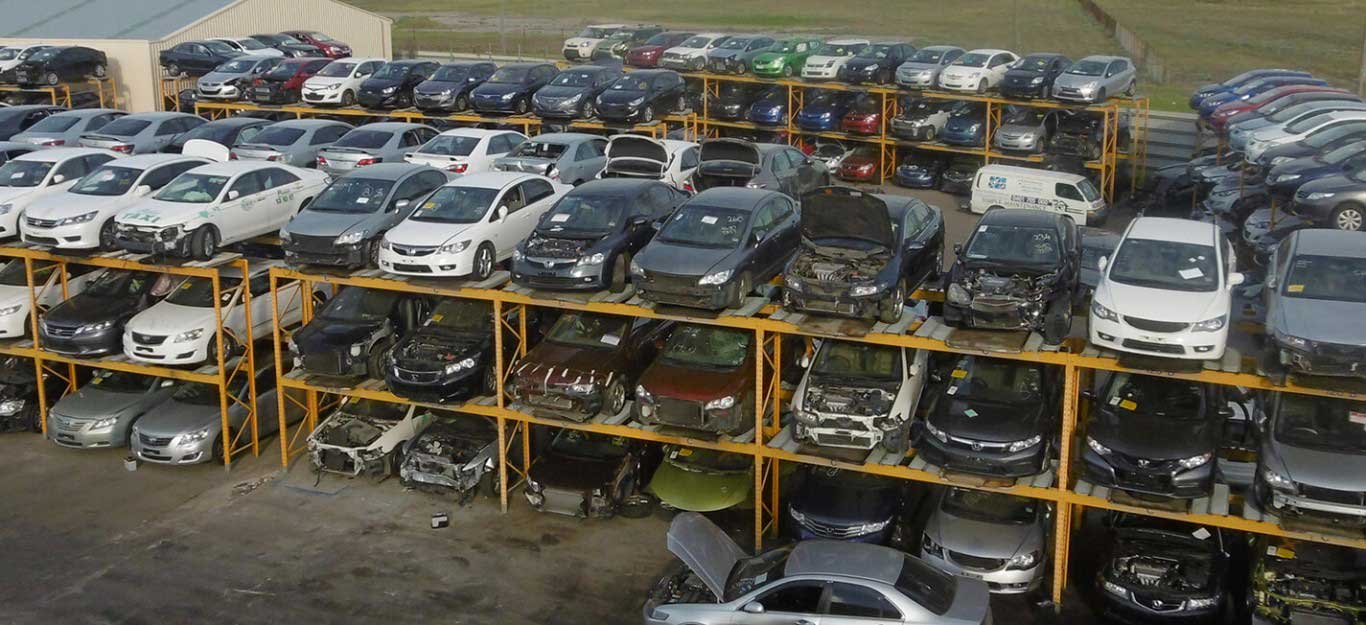 From bolts to engine parts and whole transmissions, we make sure that all used car parts are re-conditioned from scratch to ensure usability and quality.
Quality spare parts, Canterbury
We are your one-stop shop for the most affordable auto parts in Christchurch.
Over the past 25 years we have built a solid reputation for supplying the best and the hottest car and truck spare parts, at the best prices, right across Canterbury region.
We are a New Zealander, family owned business, located in Hornby in Christchurch and have built our reputation on our honesty and our hard work.
Red hot prices at Auto Parts Wreckers in Christchurch
If you are looking for car spare parts in Christchurch, don't waste your time calling other car recyclers in Christchurch, save your money and call us at Auto Parts Wreckers Christchurch. Once you buy from us, you will never go anywhere else – our customers stay with us because they know we have everything they need at the right price.
We specialize in Toyota and Nissan parts, but we also have spare parts and reconditioned engines for Honda, Mazda, Mitsubishi, Isuzu, Hyundai and all other Japanese and European vehicles.
Why are Auto Parts Wreckers

the Best Dismantler in Canterbury?
We have the best prices on Honda, Mitsubishi, Toyota and Nissan spare parts.
Our reconditioned engines are reliable and affordable.
Can't pick up your parts? No worries – we can arrange courier service to deliver locally the same day and the next day anywhere in Canterbury.
Car/4×4 truck not running? No worries – can we tow it for FREE.
Looking for car spare parts in Christchurch – I bet we will have them!
It doesn't matter whether you want a single bolt or a reconditioned engine, if you are searching for auto parts shops in Christchurch – check with us first because we are sure to have what you want at a price you can afford.
Auto Parts Wreckers is uniquely qualified to service all used part needs. The business is a true multi site supplier of recycled car parts and accessories, and serves thousands of collision-repair businesses, mechanical service shops and vehicle dealerships throughout south island.
At Christchurch Auto Parts Wreckers, we dismantle all makes and models of vehicles. If we don't have the parts in stock, we can order it in from our New Zealand-wide network of suppliers.
Parts we are Dismantling:
Cuts: Front Cuts – Nose Cuts – Rear Cuts.
Mechanical Parts: Engines – Gearboxes Transmission – Control Arms – Diffs – Hubs – Struts.
Panels: Guards – Bonnets – Bumpers – Spoilers – Mirrors – Door Handles.
Electrical: Stater Motors – Alternators – Switches – Combo Switch – CD/DVD Players.
We also sell second hand tyres & second hand car batteries at the lowest prices.
The most common vehicles we carry parts for:
Daihatsu: Applause, Charade, Delta, Feroza, Sirion, Terios and more…
Ford

: Courier, Econovan, Escape, Everest, Fairlane, Falcon, Festiva, Fiesta, Focus, Mustang, Ranger,

Territory

, Transit and more…

Holden: Astra, Barina, Calais, Caprice, Colorado, Commodore, Cruze, Trax, Rodeo, Ute and more…
Honda: Accord, City, Civic, CR-V, Integra, HR-V, Odyssey, Prelude and more…
Hyundai: Accent, Elantra, Excel, Getz, I30, iLoad, iMax, Lantra, Santa Fe, Sonata, Tucson and more…
Kia: Carnival, Cerato, Optima, Picanto, Pregio, Rio, Sportage and more…
Mazda: Mazda2, Mazda3, Mazda6, Bravo, BT-50, CX-7, CX-9, E-Series, Tribute and more…
Mitsubishi: Challenger, L300, Lancer, Magna, Mirage, Pajero, Triton, Verada and more…
Nissan: Bluebird, Maxima, Navara, Pathfinder, Pulsar, Skyline, Xtrail and more…
Subaru: Forester, Impreza, Leone, Liberty, Outback and more…
Suzuki: Jimny, Sierra, Swift, Vitara and more…
Toyota:  Camry, Corolla, Hiace, Hilux, Landcruiser, Prado, RAV4, Townace, and more…
Others: Audi, BMW, Daewoo, Datsun, Great Wall, Isuzu, Iveco, Jeep, Land Rover, Lexus, Mercedes, Peugeot, Rover, Ssangyong, Volkswagen, Volvo and more…
Contact Christchurch Auto Parts Wreckers
Phone: (03) 348 6542 Free Line: 0800 735 569
Email: carsremoval@gmail.com
Visit us at 115a Main South Road, Sockburn, Christchurch